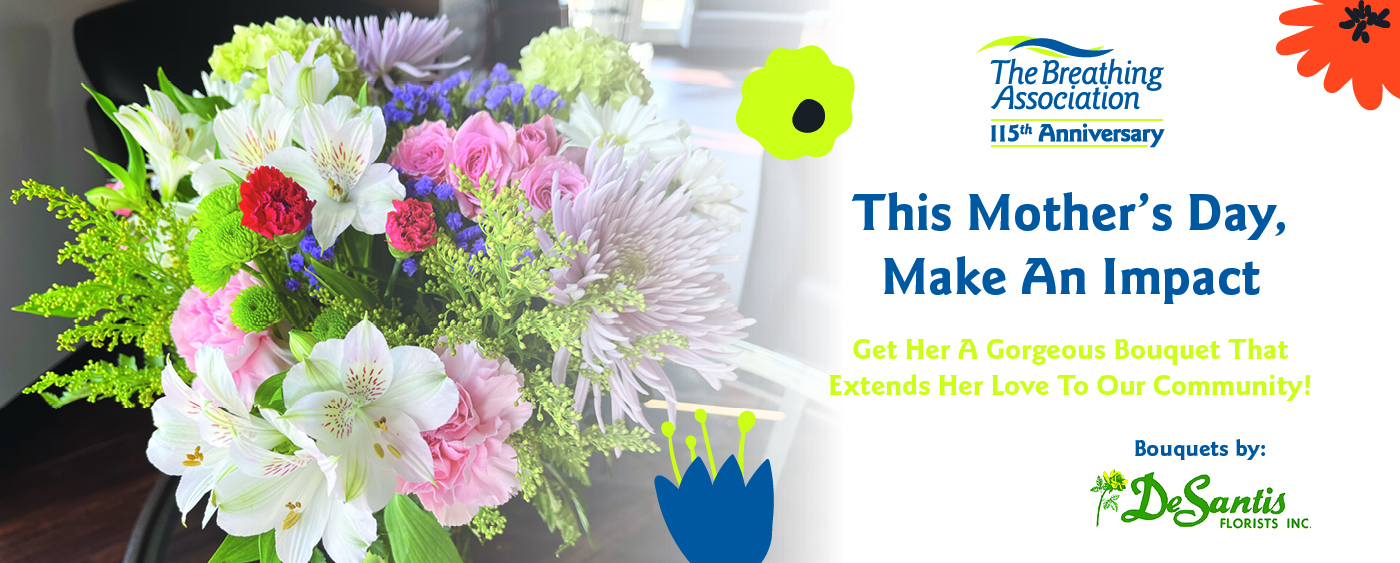 Celebrate the Breathing Association's 115th anniversary this Mother's Day with a special bouquet designed by our partners at DeSantis.
Mother's Day has been a very special tradition for our organization for over 100 years. Our founder, Carrie Nelson Black, was a Victorian woman ahead of her time. As a visionary and civic leader, she motivated others to share her passion of caring for the "sick poor," all while never drawing a paycheck.
A mother of three children, Mrs. Black prevailed upon Governor Judson Harmon in 1911 to issue the first Mother's Day Proclamation in Ohio. This year, we honor her legacy by raising funds for the populations Mrs. Black deeply cared for!
Celebrate all of the moms in your life with a beautiful bouquet from DeSantis Florist.
Bouquets are $115, and all proceeds help us create a world where people breathe easier! Please make your tax-deductible gift (*) with a specially designed Breathing Association bouquet from DeSantis Florist.
 (*) Regarding your payment, 50% is a tax-deductible gift and the other 50% goes toward the value of the flowers plus deliver. The Breathing Association is a non-profit organization 501 (c) (3).